Perfect Wedding DJ - Great Lights - Music - Sound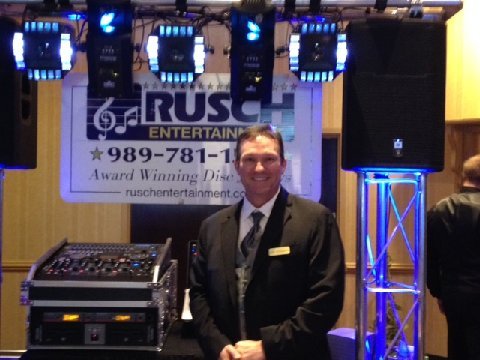 Michigan Wildlife Conservancy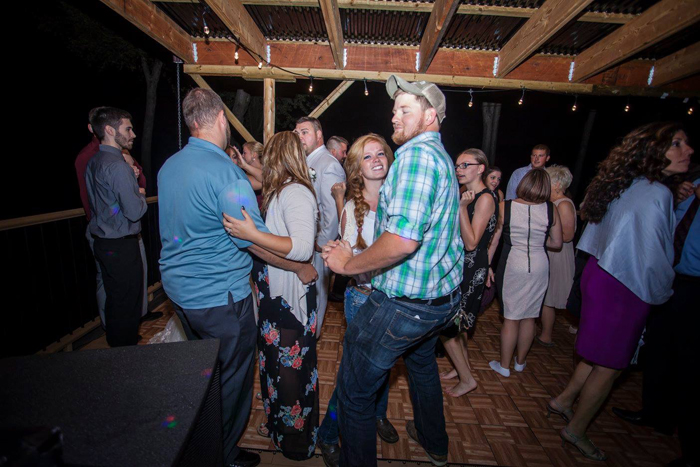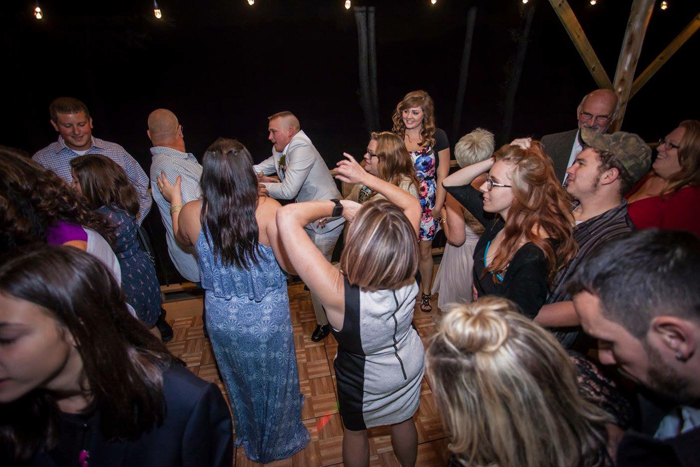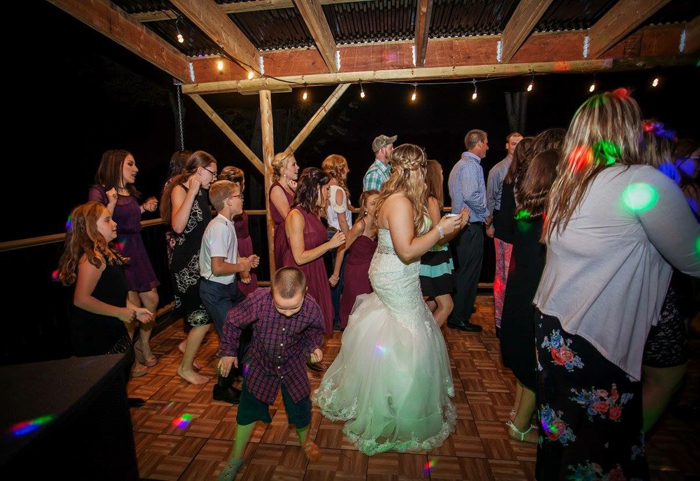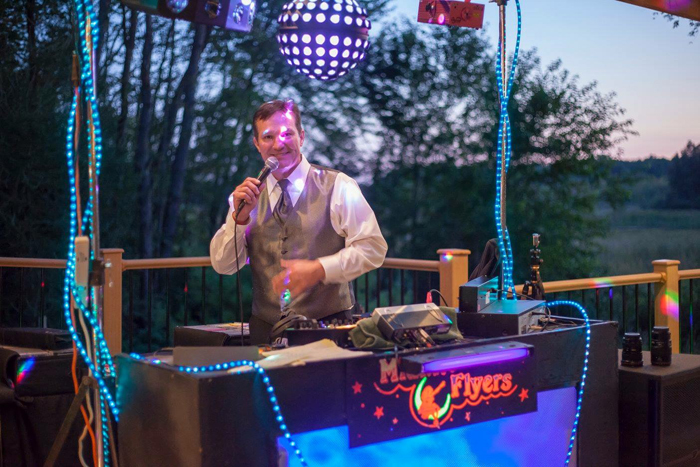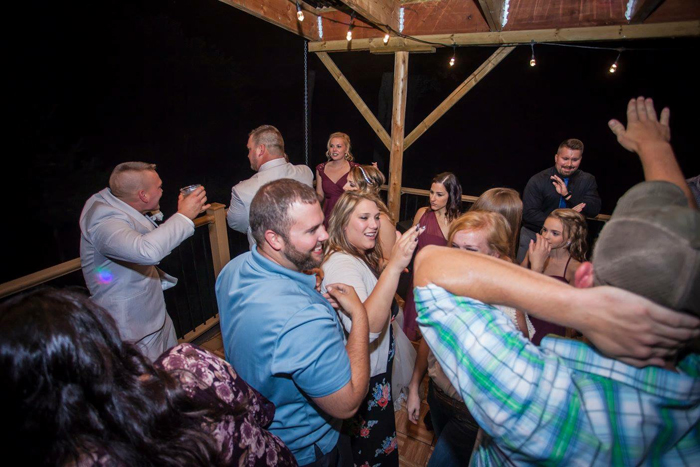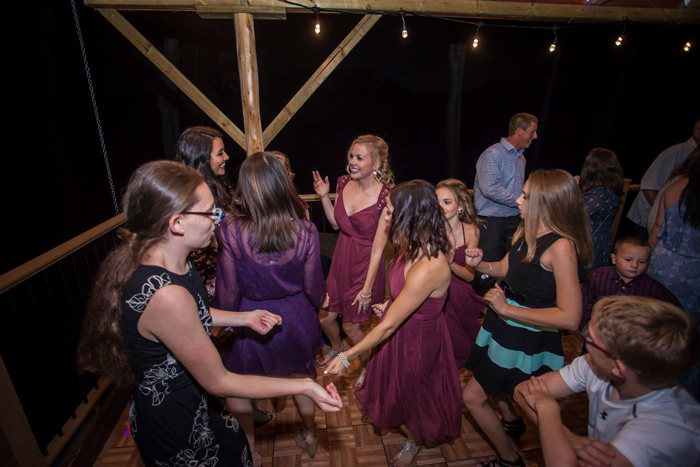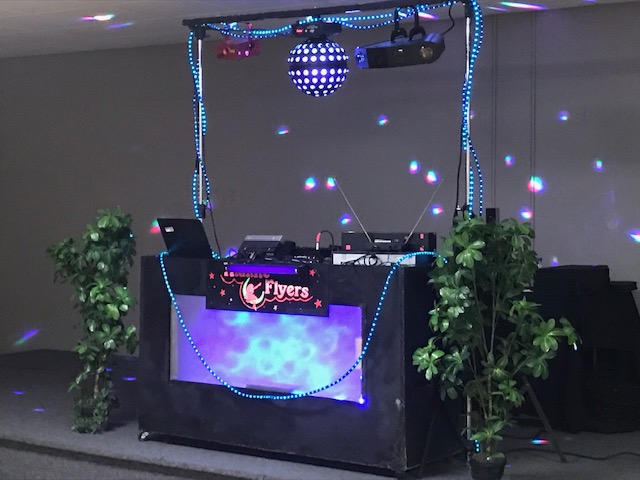 Thanks for your interest in our Highly Rated FUN Disc Jockey, Ron Fray, The Midnite Flyer!
DJ Ron Fray is a highly skilled entertainer!   Based on talent, experience, emcee ability, service, coordination, equipment needed, music knowledge, mixing ability and personality, Ron is Tops!
Ron is The FUN, Outgoing DJ. The Biggest light show, The largest variety of dance music! He can help make your party a BLAST with the PERFECT mix of music!
DJ Ron Fray at Mayville United Methodist Church Tent Wedding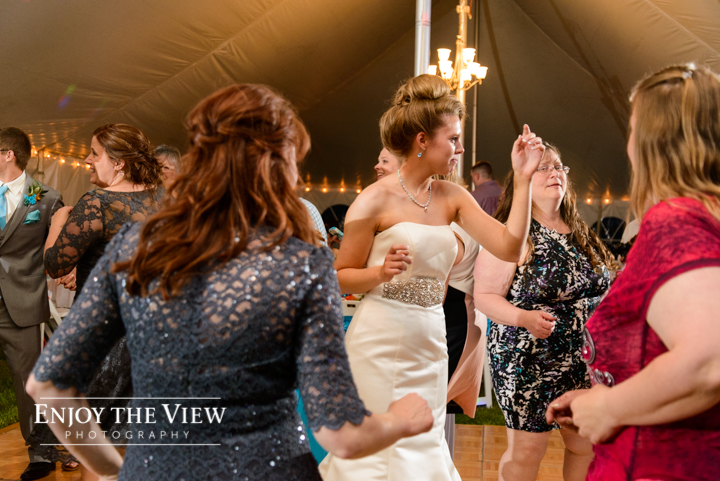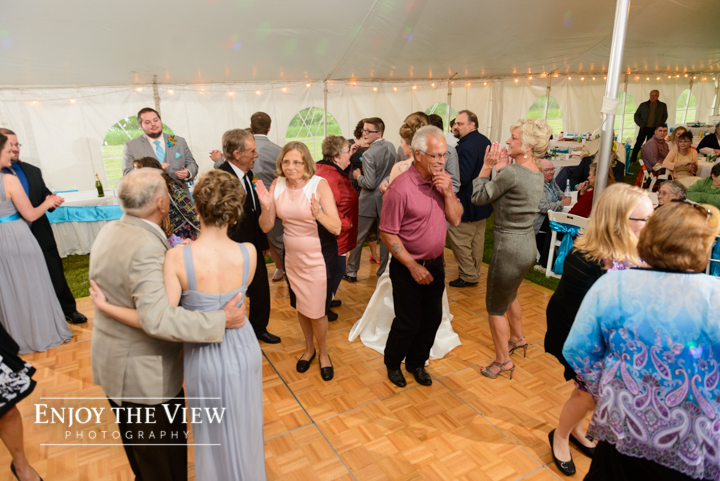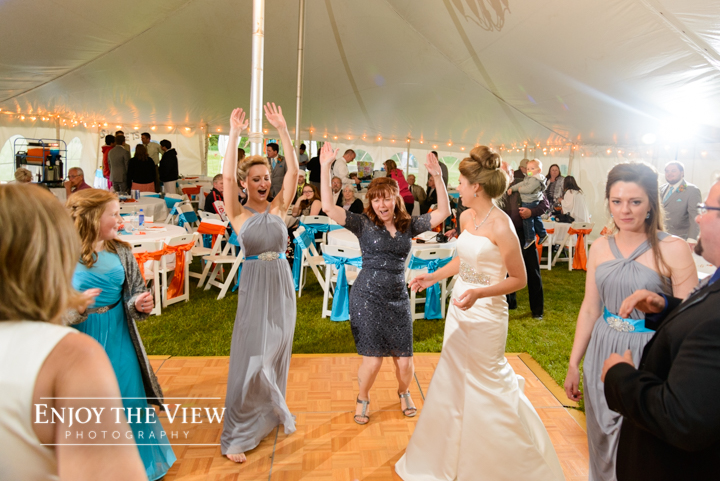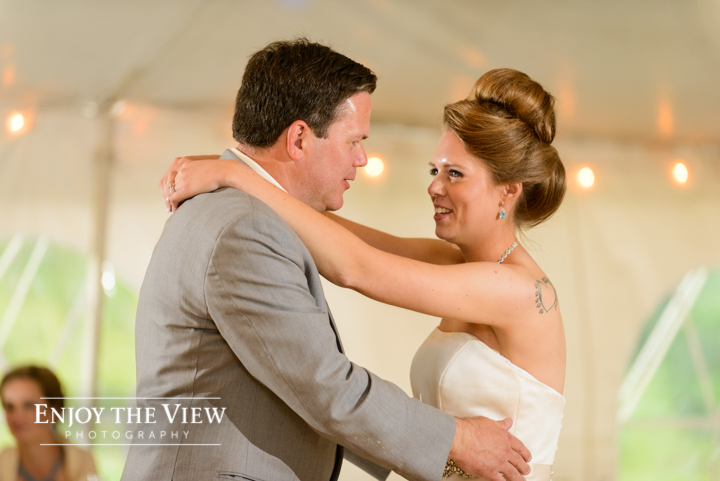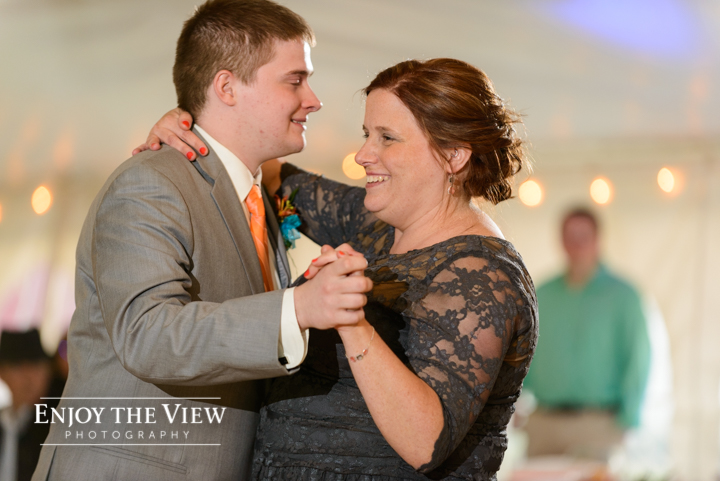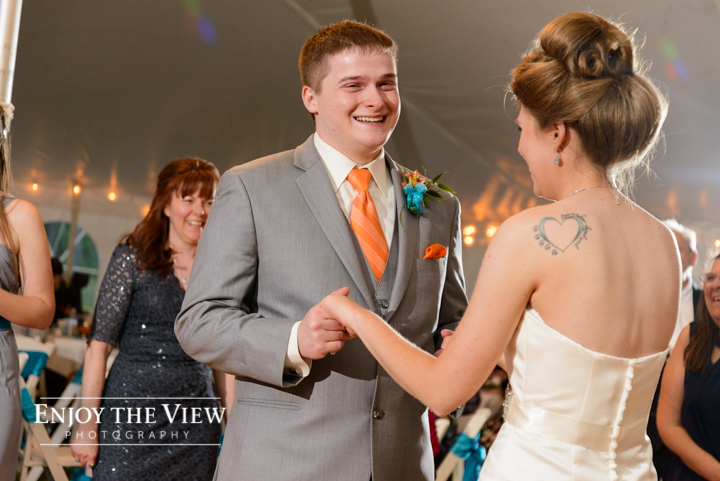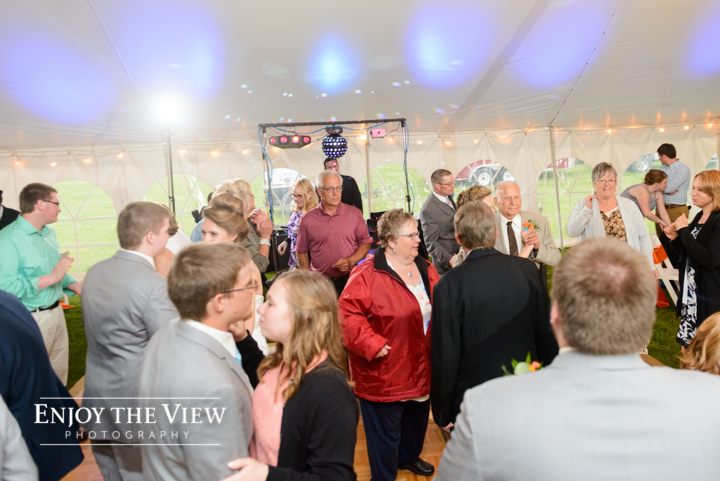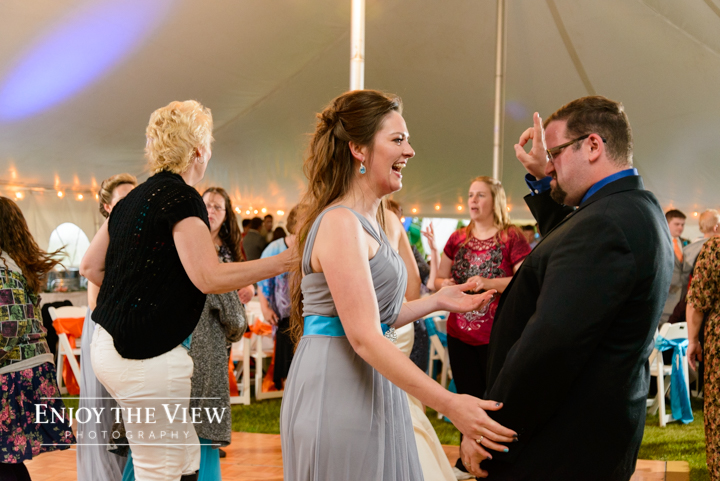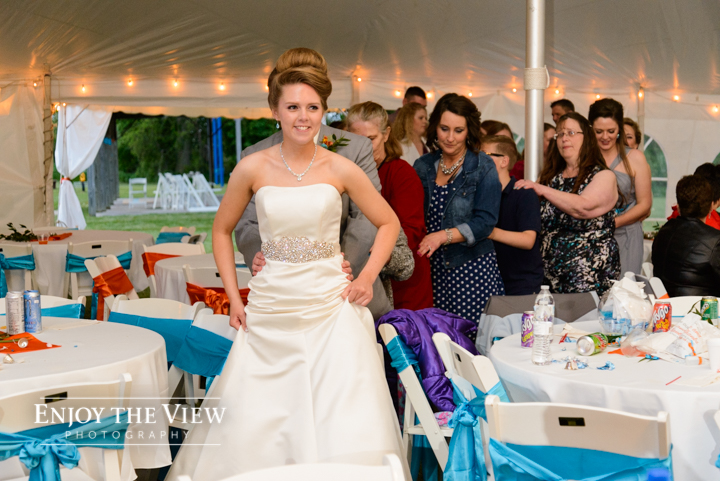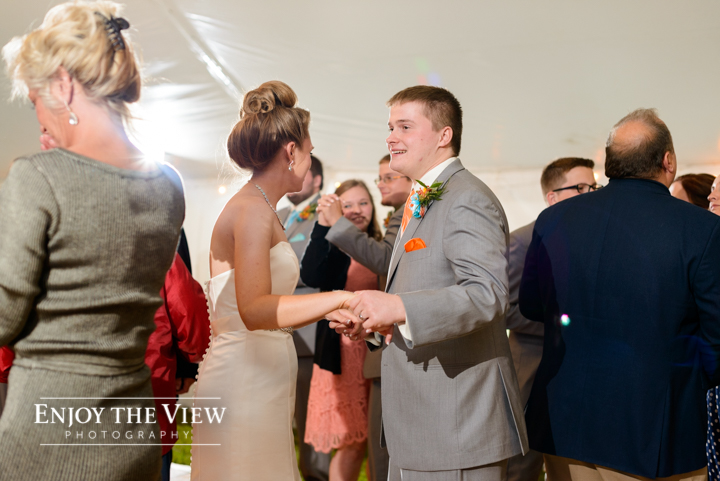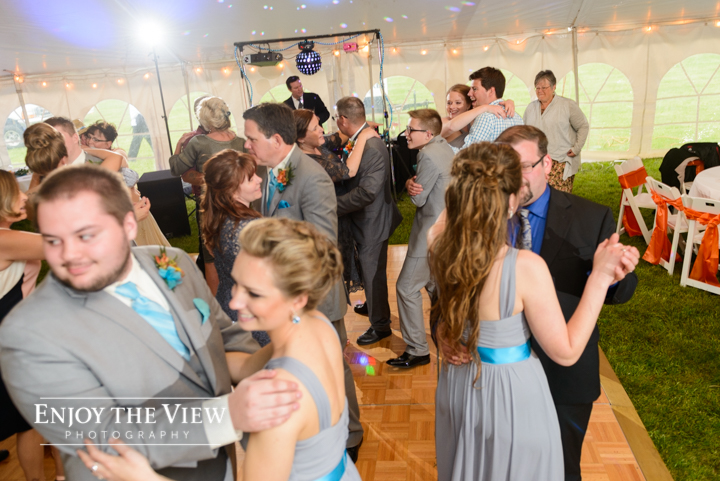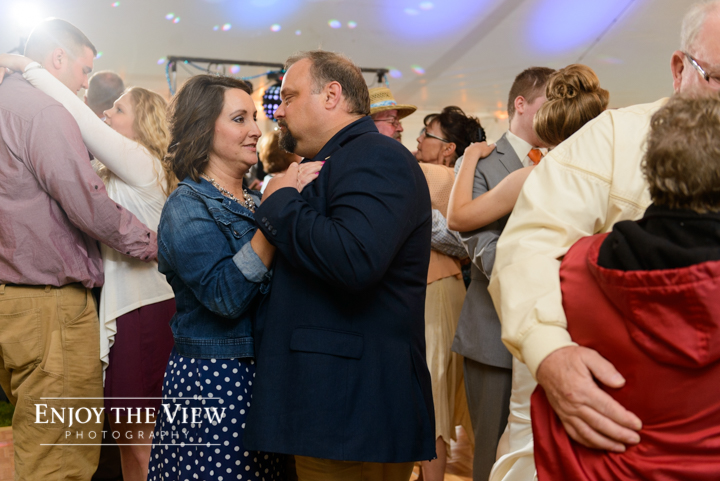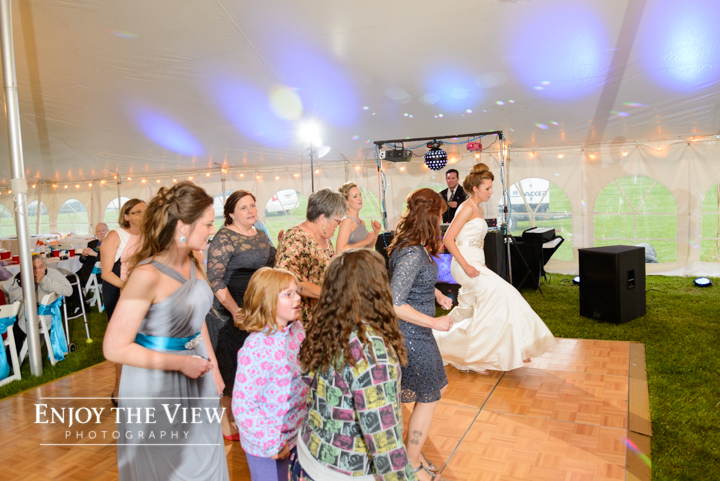 DJ Ron Rocks the Lapeer Country Club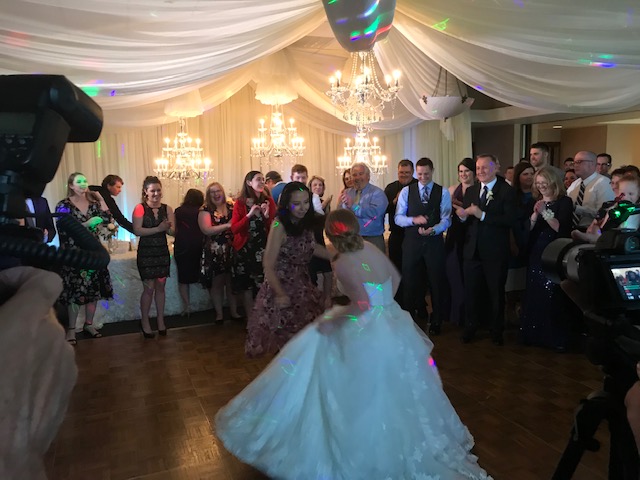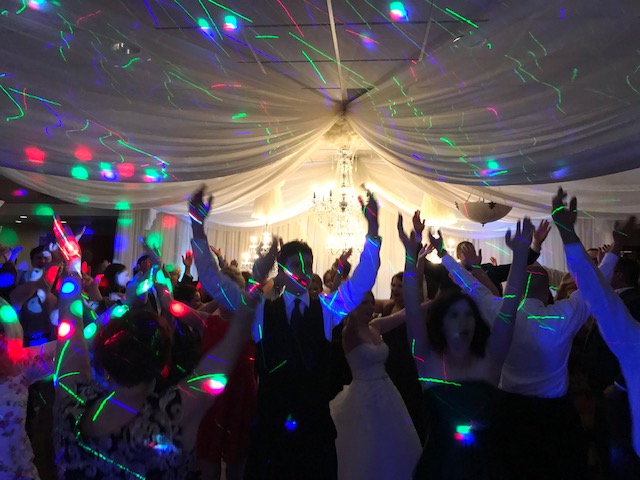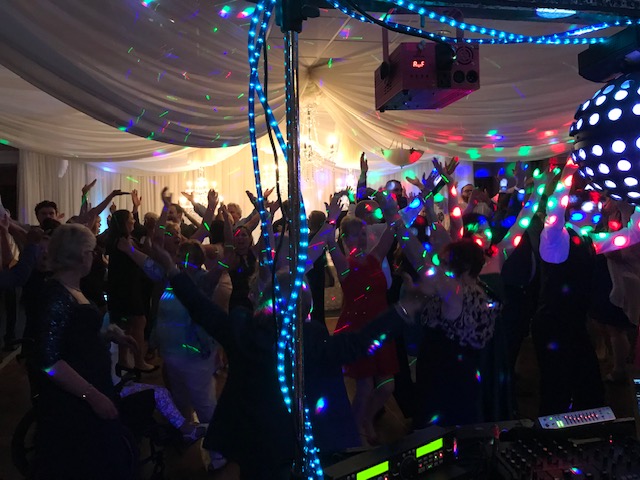 Hi Dean, Thank you so much! Everyone had a great time and we appreciate it! 🙂
Thank you, Ellen & John – Lapeer Country Club
Ron was great he kept the party going all night.   He kept us on track with what we needed to be doing and never rushed us.  He was great and he made our wedding fantastic.
Paul Osmun used DJ Ron for his and Denise's wedding at Crystal Gardens for about 200 guests.
Hello Dean,  Your DJ service for our prom was great! Ron Fray did an excellent job!   He kept the songs in line with what we wanted. He was friendly, professional, courteous and very entertaining! And the whole night was a success as a result!  We appreciate Rusch Entertainment and we appreciate Ron! We're looking forward to contacting you for more events in the future!Have a blessed week!
Robbie Shumaker
Everyone loved it. You were so good thank you sooooo much. We are so thankful.
Brittney & Mike M. – Over 200 Guests at Captain's Clubs at Woodfield
DJ Ron was wonderful. We had a great time.
Amorena & Domanic J. – American Legion Hall Post #16 – 200 Guests
Ron was the best!   Thanks!
ALLIE & CHRIS at the MSU Arboretum , Lansing
We were very pleased with the professionalism that Ron Fray displayed. He did an excellent job with playing our requests & adding more as we requested!!!
Vik Patel   &   Esmahan Abdulla – Cafe Esperance – Charlevoix
C. High School Loved DJ Ron at the Fall Homecoming, then re-booked for the Spring prom: Dean, The kids loved him last night.  They were still dancing at 9:30 which is unusual.  He did a great job.  Is there any possibility he would be available for our spring dance?  Thanks and have a great day.
Tony S., Teacher-Advisor
Prom:  Dean, Thank you! The kids really enjoyed everything last night! DJ Ron was great! The 2 photo booths were fun! Thank you again!!!!
Carrie W. Advisor-Teacher
Dean, what can I can say, Ron was amazing!! It was a great day! Thank you!
Lauren –  Independence Oaks County Park, Village of Clarkston  

Michelle Rogers Goldstein
Great Party!  The small group of people sure knew how to have a good time.
Jenna at Zingerman's On Fourth, Ann Arbor for Ed and Linda
Just a quick note to say THANKS SO MUCH for the wonderful job you did at my parent's 50th wedding anniversary. Even though the weather was less than cooperative and had a dramatic effect on the number of people who joined us, everyone who braved the blizzard had a great time. You kept things rolling and hopping and it was very kind of you to let us use your equipment for our little program. My parents wanted to know where we got that great DJ and more than once mentioned how good you were. I've got a couple of your business cards and hope to pass on some business in the next year or so. Please do not hesitate to ask for a recommendation. Again, this party was very important to our family and I cannot thank you enough for all you did to make it a success. Best of luck in the future. I'll look forward to talking with you again sometime.
Dawn Considine, Parent's 50th Wedding Anniversary
Thanks for DJing on such short notice. Everyone had fun, and enjoyed the entertainment. Hope you enjoyed yourself too!
Peggy and Jerry
Ron, I just wanted to let you know what a great time we had with you at our wedding. We were so impressed, you did an outstanding job! We had so many people tell us how great our DJ was! You had everyone dancing, it was awesome! Please use us as a reference; we'd love to pass along how great you were with any potential clients. Thanks again for such a great time!
Zach and Tia Tucker Wedding
He was very good at learning the names of people there so it felt more personal.
Crystal Gardens Wedding
I wouldn't have changed anything. Ron Fray was a very good DJ and all the guests said so.
Knights of Columbus-Mt. Morris Wedding
Ron did a wonderful job; I wouldn't have changed a thing. He did everything we discussed and kept things running smoothly.
Grand Blanc Wedding
I was so pleased with Ron Fray. I didn't think there were any bumps – Everything went smoothly and everybody thought he was awesome. He made special comments before songs – He would give a reason to why the song was so special to us and we thought that was so cool!!
Shawn and Christine Meyers Wedding
Ron was great, he was so polite and played the best music, the dance floor was never empty. He was great at making it very personal. I would just like to thank you for the wonderful DJ services. Ron was amazing. We had somewhat of a wild crowd and he was so patient with all of them. Everybody was asking where we found him. He played such a nice selection. He made our reception a great one! Thank you!
Annie Sorenson, Michaywe Hills Golf Club Wedding
Just a quick note to say thanks to Ron for one awesome job on our son's wedding 8/30/14. Top notch professional  all the way . He was great to work with and knowledgeable about what music they wanted played and delivered it with great style. A big thank you to you Ron we really appreciated having you lead our party, never more since we attended another wedding with a  local D.J., we noticed the difference you made. !!!!!!
Thank you,
John and Debbie Matuzak, Brides parents Alpena MI.  Alpena Events Complex (Aplex)
Everything was great and went very well! Very impressed. DJ Was awesome and couldn't be happier. Thanks for everything and please give our regards to the DJ, Ron!
Adam and Jill, Crooked Creek Banquet Center 
DeTour Village's 4th of July celebration we secured DJ Ron Fray with Rusch Entertainment. Ron was fabulous.  He involved the crowd & connected with the crowd.  The music was the best ever!!  DeTour Village loved having him as the July 3rd DJ.  We would have him back in a heartbeat! Thank you so much.
Joan McCloud