CEYX Public Shows 2021
6/15 Roethke Park – Thomas Township, 400 Leddy Road & M-46 6:30-9 pm FREE

6/23 Flushing Area Concerts In The Park – River View Park

7/3 Princess Wenonah – Fireworks Cruise 6-8:30 pm Call for Tickets 989-893-0251

7/22 Salty Summer Sounds – Main Street, Saline MI 7-9 pm FREE

9/1 DJ Dean The Frankenmuth Auto Fest Block Party – White House Boutique, Main Street 5:30-9 pm FREE

12/31 Bavarian Inn Lodge & Conference Center – Call for NYE Tickets 989-652-2651
CEYX at Cheeseburger in Caseville!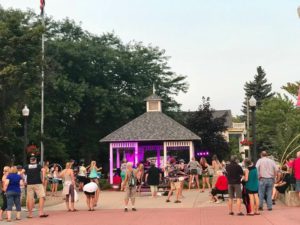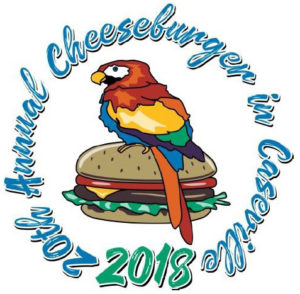 CEYX Rocked Roethke Park in Thomas Township!
Photos courtesy of Greg Domagalski Photography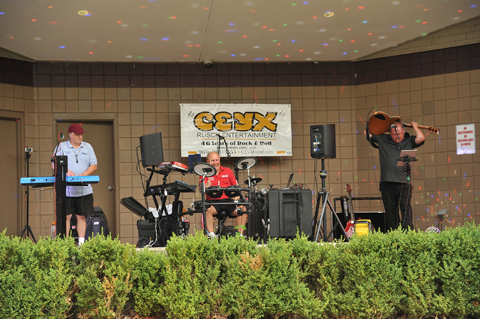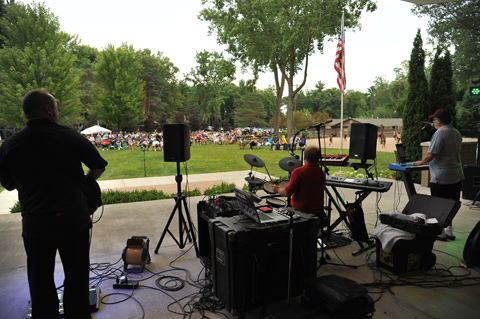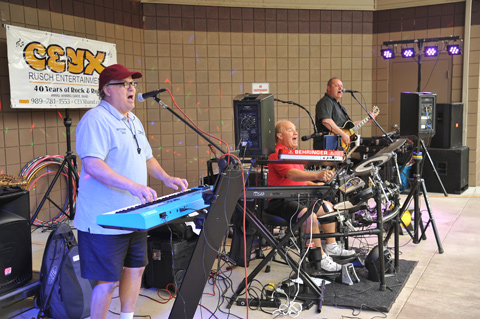 Nobody helps you ring in the New Year like CEYX! (View Sample Flyer) – Call Rusch Entertainment today at 989-781-1553
Over 10,000 people attended our

Public

Summer 2015 shows:

 R

ock'n Summer of 2015
June 11 Party On McCarty, Saginaw
July 4 Chippewassee Park just over the Tridge, Midland
July 17 Apple Mt. Dance Series – 38th time
July 27 ADA 25th Anniversary Regional Celebration
Aug 11 Roethke Park – Thomas Township 
Aug 19 Tittabawassee Township Park Concert Series 
7-4-15  The CEYX Band Rocked Midland's Chippewasse Park just over the Tridge for over 6000 people!  Midland Daily News
July, 4th, 2015, The CEYX Band rocked the Pre Firework Show at Chippewassee Park with 2 hours of Made in America Songs ending with "Proud To Be AnAmerican at the fireworks began!  Over 6000 people were enjoying the show with many dancing & singing along!  The Next Public Show for CEYX will be July 17, 2015 at Apple Mt, Freeland.  The Party is FREE!  Dean Starts DJing at 6 pm for the car show and the Band plays from 8-11 pm with the BEST oldies and FUN songs!!