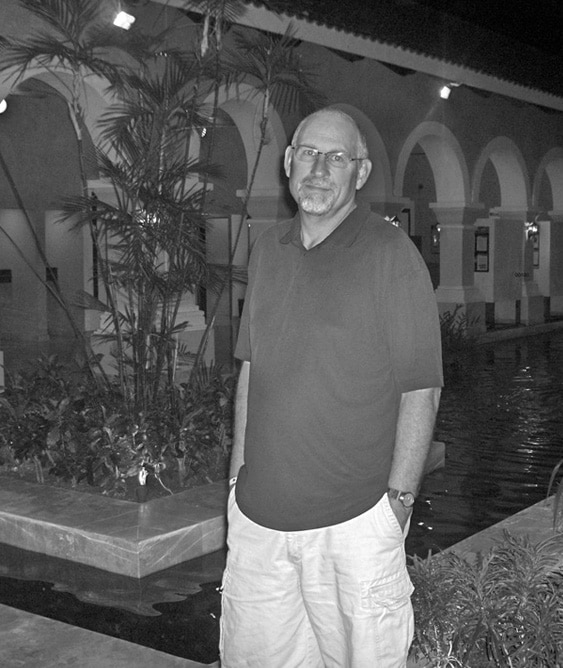 Here are just a few of the comedy clubs where
Billy Ray
has recently performed.
Crackers Comedy Clubs, Indianapolis, IN
Bonkerz, Orlando, FL
The Funny Farm
Chaplin's Comedy Club, Clinton Township, MI
Jeremiah Bullfrog's, Topeka, KS
The Comedy Forum, St. Louis, MO.
Joey's Comedy Club, Livonia, MI
Potawatami Casino, Milwaukee, WI
The Ann Arbor Comedy Showcase
Mark Ridley's Comedy Castle, Royal Oak, MI
Leo's Comedy Corner
The Edgewater Resort and Casino,  Laughlin, NV
Snickerz Comedy Bar
The Plaza Hotel, Las Vegas, NV
Jr's Last Laugh, Erie, PA
Casablanca Resort and Casino,  Mesquite, NV
The Kewadin Casino, Sault Ste. Marie, MI
The Ann Arbor Comedy Showcase
Billy Ray Bauer has been performing stand-up comedy across America for the last 30 years.
From headlining at great comedy clubs to performing for large corporations, he's established himself as a tried and true funny guy.
From skewed descriptions of growing up in Detroit in the sixties, to the gory details of raising four boys in the new millennium, Billy Ray will leave you laughing and exhausted from his ordeal.
Add to the mix some unusual vocal acrobatics including impressions and dialects, and you have an idea of an evening with Billy Ray.
Billy Ray has been a repeat guest on the Bob and Tom Show heard across America. He's also been heard on the Dick Purtan radio show in Detroit and co-hosted the Appliance Doctor Radio program on WXYT for three years. He's also appeared on Comedy Central and Night Shift, the long running Indiana cable TV show and,  Just for Laughs  on Canadian TV.
Billy Ray's jokes have appeared in Reader's Digest and one was among their top 50 jokes for 2005.
Billy Ray has appeared with Drew Carey, Tim Allen, The Smothers Brothers, Lewis Black, Doug Stanhope and many other great comedians!
And, here's a short list of corporations and organizations 
Billy Ray
 has performed for:
Microsoft
General Motors
Guardian Industries
Logicalis
Ziebart
Standard Federal Bank
Michigan Assessors Association
Michigan Insurance Underwriters Association
---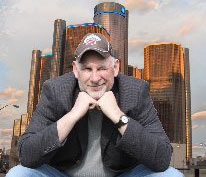 Tour Dates
Timbers
Ludington, MI
8:00PM
December 2, 2018
Horizons Conference Center
Saginaw, MI
7:30PM
December 9, 2017
Private party@the Saginaw Club
Saginaw, MI
7:30PM
December 15, 2017
Flint Farmer's Market
Flint, MI
9:00PM
December 29, 2017
Candlestone Resort-NYE
Belding, MI
8:00PM
December 31, 2017
Kewadin Casino
Sault St. Marie
8:00PM
January 4, 2017
The Pix Theater
Lapeer, MI
8:00PM
January 6, 2018
Comedy Night@The Tiger Pub
Shadyside, OH
8:00PM
January 12, 2018
Comedy Night
Marietta, OH
8:00PM
January 13, 2018
Holiday party
Midland, MI
8:00PM
January 19, 2018
Fraza Equipment Holiday Party
Ann Arbor, MI
8:00PM
January 20, 2018
The Captain's Club ( Holly Educ. Foundation)
Grand Blanc, MI
7:30PM
January 26, 2018
The Potawatomi Casino
Milwaukee, WI
7:00PM
January 27, 2018
The Island Casino
Harris, MI
7:00PM
January 28, 2018
The American Spirit Center
Brighton, MI
7:00PM
February 2, 2018
Comedy Night
Troy, MI
8:00PM
February 3, 2018
The Elks
Shenandoah, IA
8:00PM
February 10, 2018
Comedy Night
Syracuse, IN
8:00PM
February 17, 2018
Holiday party
Bad Axe, MI
6:30PM
February 22, 2018
Portofino's
Wyandotte, MI
8:00PM
February 23, 2018
The Fountains
Clarkston, MI
8:00PM
February 24, 2018
Fort Myers Beach RV Resort
Fort Myers, FL
7:00PM
February 26, 2018
Cypress Trails RV resort
Fort Myers, FL
7:00PM
February 27, 2018
Gulf Air RV Resort
Fort Myers, FL
7:00PM
March 1, 2018
The Winner's Circle
Lakeland, FL
8:00PM
March 2, 2018
Bonkerz-Orlando
Orlando, FL
8:00PM
March 3, 2018
St. Petersburg KOA
Madeira Beach, FL
6:00PM
March 5, 2018
Seminole Campground
North Ft. Myers, FL
7:00PM
March 8, 2018
Bonkerz-East Orlando
Orlando, FL
8:00PM
March 9-10, 2018
The Rampart Casino and Resort
Las Vegas, NV
TBA
March 15, 2018
The Edgewater Resort and Casino
Laughlin, NV
8:00PM
March 16-18, 2018
The Hon-Dah Casino
Pinetop, AZ
8:00PM
March 19, 2018
Comedy Night
Proctor, WV
8:00PM
March 24, 2018
Comedy Night
Jamestown, NY
8:00PM
March 31, 2018
Turtle Lake Resort
Union City, MI
TBA
April 7, 2018
Yankee Air Museum Gala
Willow Run, MI
TBA
April 14, 2018
Private party@Soaring Eagle Casino
Mt. Pleasant, MI
TBA
April 28, 2018
Gutbusterz Comedy Club
Ft. Wayne, IN
7:00PM
May 17-19, 2018
Afternoon Dean,
Billy Ray put on a great show for our Elks Comedy night. We had 90+ people there. Most ate and drank. Our biggest show yet. Thanks for your help in putting on a great show!
Regards, Russ, Elks Club – Secretary 
Thank you! Everything was wonderful, with Rusch Entertainment and Billy Ray Bauer. It was a pleasure! We hope to work with you again in the future!
Elizabeth W., Director of Sales


Billy Ray was awesome.  Our employees range in age from 20 – 75 and he kept everyone laughing the entire time.  We had such a great time.  I would highly recommend him for a good night of laughs and entertainment.
Carolyn
PS: Carolyn booked comic Jim Carmody one year in advance for next year's party on the Monday following this years!