Weddings are our specialty!
Make your wedding extraordinary with our Expert DJ & Master of Ceremonies!
Planning Your Upcoming Wedding is an exciting time.  It will be The Biggest Day In Your Life!  You only have one chance to make you party FUN and it starts by booking the right DJ.  Your goal should be to find the ONE DJ that keeps the party going every single minute, NON STOP, like we do.  We bring a great sound system, play a wide variety of the best dance songs, provide elegant lighting & are considered the most experienced DJ.  We Will work with YOUR budget, YOUR songs, YOUR times, to customize the perfect atmosphere you envision!   We can help with a Band, DJ, Dueling Pianos, UpLights, Photobooth, Harpist.   We will pack the dance floor and make it a memorable time.  Most of all, You and Your guests will enjoy celebrating your special day: Stress Free.  We book last minute events with our 24/7 on call staff, but mostly 12-18 months out!   Call today and ask about our early bird pricing.
The CEYX Band offers a Combo package with: DJ, Live Dinner Music, Ceremony Music, Up Lights, Dueling Piano Show (if requested) & the BEST Party Band!
Dueling Pianos/DJ Combo - the hottest thing for weddings!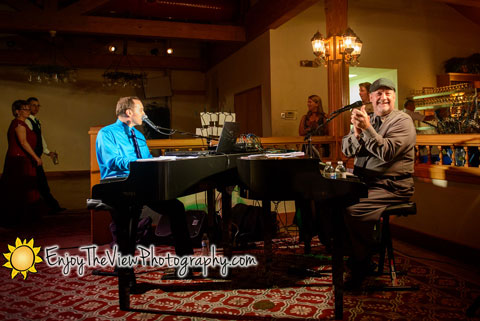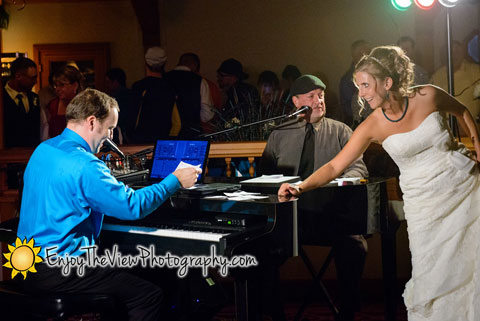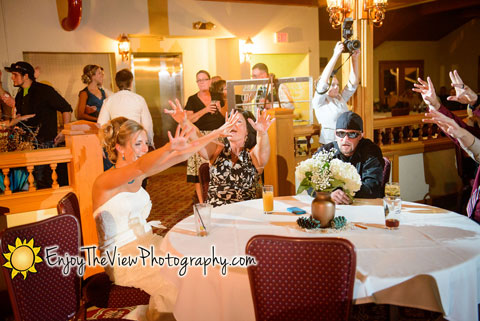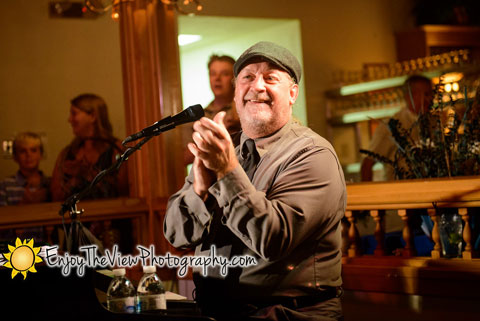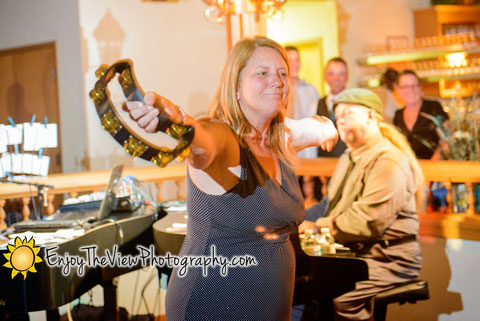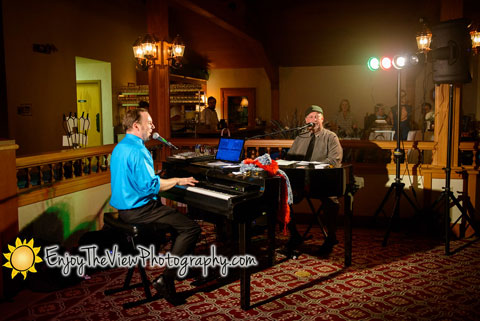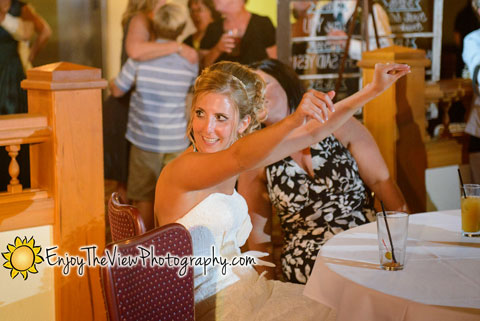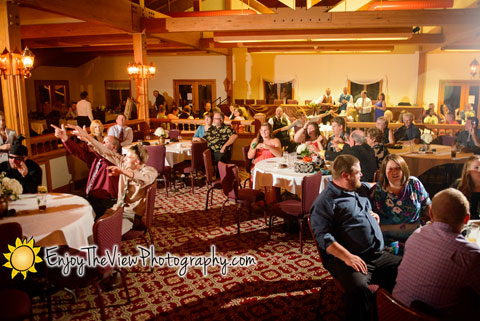 Castle Farms Weddings are MORE Fun with a DJ that gets keeps everyone dancing ALL night! The Dancing Starts at the 3:50 minute mark!  Rusch Entertainment has performed at over 200 Castle Farms weddings!
Dean, we want to tell you how happy we were with Aaron being our DJ for our wedding reception. He is so insightful, considerate, helpful, and gracious. He gave us a wonderful experience and memory of a great evening with friends and family. We would definitely recommended your company and Aaron.
Ruth and Brian
Casey was the DJ at our wedding at Castle Farms. He was AMAZING! Rusch Entertainment as a whole was great to work with, fast communication, and he worked flawlessly with us to make sure everything was perfect. Rusch Entertainment is on the "preferred provider" list at Castle Farms, so that is how I was connected with them. It is hard to pick a DJ when it is such an important element of a wedding, but I am so thankful I chose them and I am so happy we were given Casey as our DJ. Thanks Rusch for helping making our day perfect and keeping our dance floor alive! 🙂
Stephanie W.
There's a lot to be said for the big name in town… Rusch Entertainment really does shine above the rest. As a photographer there are things about DJ's that really stand out… their ability to pack the dance floor for those couples and party shots, and their willingness to keep the laser light show at bay until your precious first dance and family moments are caught on film. Dean, the patriarch of the Rusch family is an entertainer through and through. He has an amazing way with people, and standard that his family and employees live up to on a nightly basis. Always forward thinkers, not sitting on the old stand by that "if it works don't fix it". So if you can't guarantee the man, the myth, the legend himself, his son's Casey and Corey, and Micheal Jesse are all favorites that bring the party!
Black Sheep Chic Photography – Leslie Gauthier
Corey was amazing!  He took care of the music for us at our ceremony and the reception since they were at the same venue.  He was very attentive before the date to make sure I didn't have any questions, concerns or changes that needed to be made, and was attentive the day of as well.  Corey kept our friends and family on the dance floor from 8:00-12:00.  There was never a time that there wasn't at least a handful of people dancing.   A couple of times I looked up and the floor was packed, and the dance floor wasn't big enough to hold everyone (though it is a large dance floor at the Forest Edge in Freeland where we were married).  He did a great job with mixing things up but doing it in a way that flowed very nicely.  Everyone complimented on what a great time they had and how much they enjoyed the music. Thank you so much Corey!!
Mike and Vicki K. – Forest Edge in Freeland