PHOTO BOOTH FUN FOR YOUR EVENT
Serving All of Michigan: Saginaw-Flint-Bay City-Midland-Frankenmuth-Mt. Pleasant-Lansing-Grand Rapids-Detroit-Mackinac Island-Charlevoix-Traverse City -Alpena-Drummond Island-and MORE!

Magic Mirror Photo Booth Available
Booth can be curtained or open-air.
Camera can be raised or lowered as needed (for kids parties, or sit-down booth)
Size and footprint of booth can be adjusted.
Different backgrounds, including green-screen, available.
Can collect phone numbers and/or Emails, for corporate events.
Can print company logo, or contact info on photostrips.
Use our fun props, but also feel free to bring your own.
Professional Photobook of highlights, and CD-rom of all photos is included, and will be delivered by USPS 10 to 14 days after event.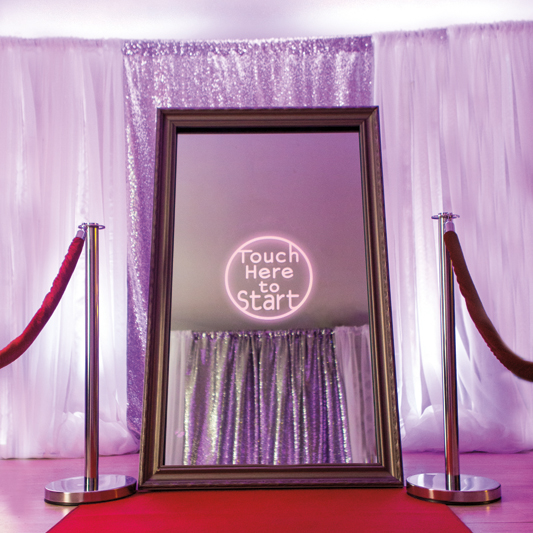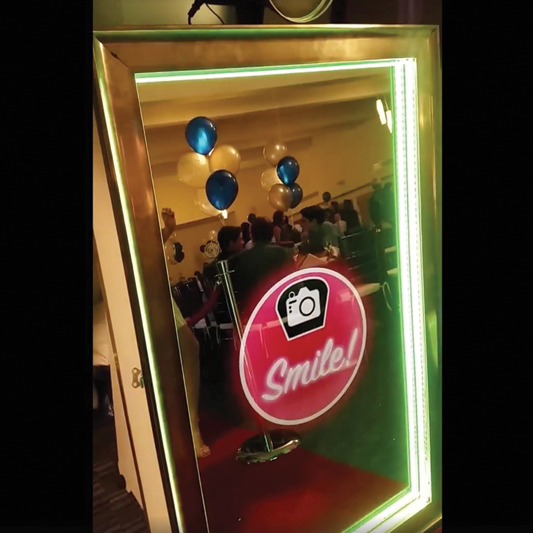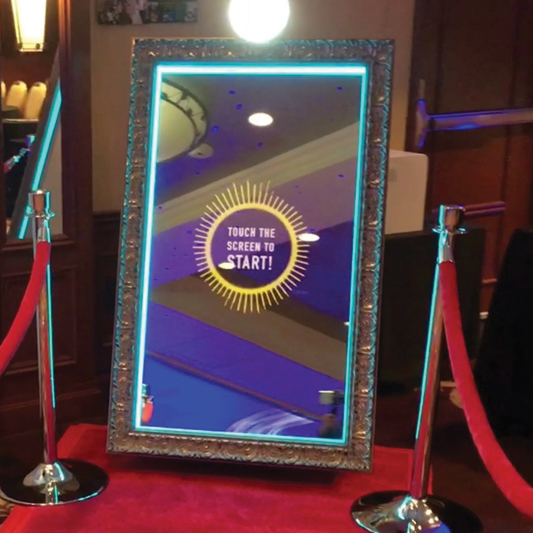 We were really pleased with the booth and the person operating it (DJ Kim).  Had a lot of compliments on it.  About 350 Guests at the Knights of Columbus Caro!
Thanks for the great night!
Amanda & Josh
Your people did an excellent job for our Lutheran High School Homecoming activities!  THANKS to you & them!
John – Religion Instructor, Student Council Advisor, Softball Coach
Cameron Comical Magic and Readings by Laura were AMAZING!  Rob with the Photo Booth was extremely helpful and tolerant with us!  We received several compliments from all our attendees and they were all still talking about them in the morning at breakfast.  Our convention was extra awesome this year because of you.  We have used your company several times and have never been disappointed and this year is no different.
Thank you, Sara, Dairy Queen at the The H Hotel 
What a great experience – professional when making arrangements, took the time to know my event and attendees, worked hard to stay in my budget. As far as the entertainment?? What a hoot! We had people kicking up their heels that I never expected. We had photo booth, magician, and DJ. They all participated in our party, they didn't just show up to earn a buck!
Marcia