CEYX Lite Duo - Tom & Dean
The CEYX Lite Duo, featuring Tom Miller and Dean Rusch, or Tom Miller and Tim Taylor, will play soft jazzy tunes while you eat and converse. Using a combination of Sax, Keyboards, Guitar, Percussion and Vocals, they promise to add flare to any occasion! Whether you need something classy or casual, this duo can help create the ambiance you're looking for.
Perfect for:
Dinner Music
Cocktail Parties
Light Dance
Business Gatherings
Social Hour
Corporate Events
Fundraisers
Songs include: Big Band, Motown, Oldies, Classic Rock, Jazz, Pop.
Tim and Tom entertain at Castle Farms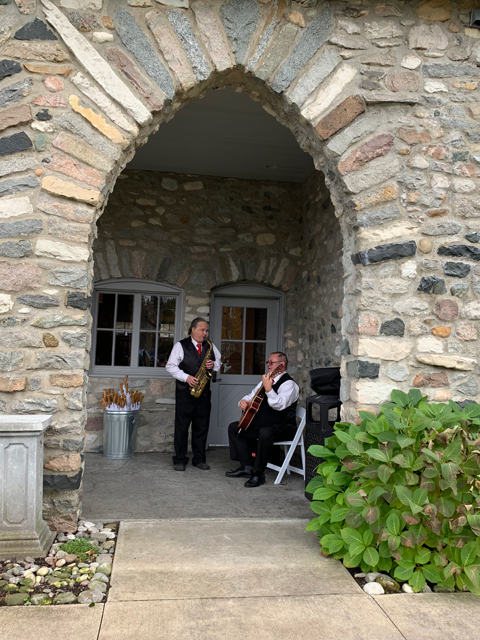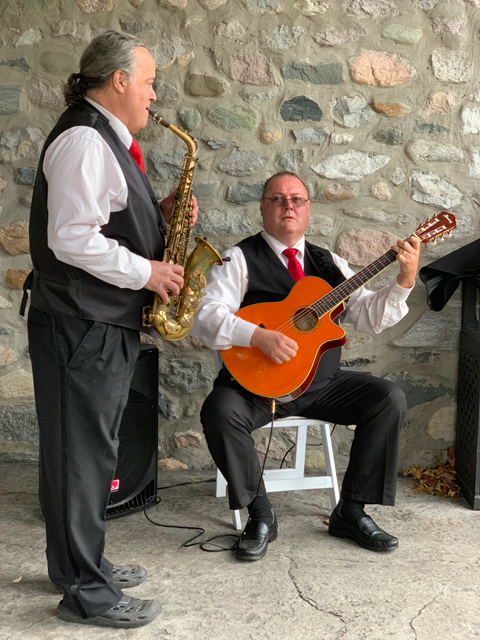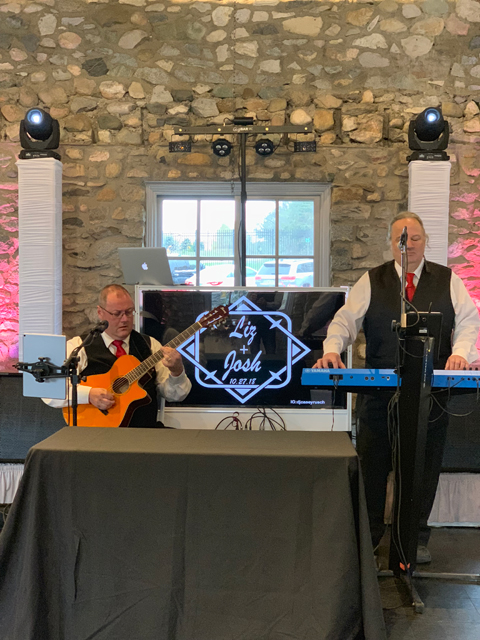 Your Music Duo show for the Midland Daily News employee Christmas Party:  They were amazing!
Cathy B. Director  | Hearst Media Services-Michigan
Hi Dean.
"I thought the second floor was a great touch. We had singing in the room we were in as a result of the Karaoke twins: Hayes & Brayley"  (During Dinner Tom & Dean entertained with Christmas songs and oldies on the 2nd Floor using the Grand Piano and saxophone.  The spontaneous Sing-a-long with White Christmas and Winter Wonderland was amazing!)  "The people I talked to had a great time and loved the music". After Dinner CEYX played a non Stop set of Dance Music on the 3rd Floor with hits from the 60s thru 2016 for the 2016 Christmas Ball – Dinner Dance –  "Great job, Dean".
Jack P. President –  Saginaw Club
Thank you for playing on the second floor as well!!  Membership Director, Laureen
(Rusch Entertainment has Booked this event  At Least the 27 times since 1988!)
CEYX Duo, Keyboards / Sax / Vocals playing Soft Background Music for Open House At the Midland Center for the Arts!
We talked again about what a great time we had on Thursday.
Peggy R.  Scheduling Coordinator  – –  Board Certified Specialist in Orthodontics for Children and Adults